Group Bookings
Clubs, Societies, Schools and Charities are always looking for new ideas and interesting venues to provide a fun event that lets you have a bit of social time and enjoy the entertainment of a great film, tickets start from $12 (Mon-Tue) and $12 (Wed-Sun) and we have a vast list of add on's to build your perfect event. You can even have some social time in our function room as a great pre-cursor to the film. All Groups need to plan ahead and book early. Call 03 9362 0336 for further information. (Bookings are not taken for sessions commencing after 5pm Tuesday & Saturday nor on Public Holidays)
For more information download this PDF Event – Group Booking
But if you are after an event with a bit of flair, read on……
Luncheons
Join the growing number of seniors and social groups enjoying regular movie club events.
Private Cinema Hire
Over the years the Sun has been a very popular venue for parties and celebrations for both kids and adults; Christmas parties, corporate events, fund raisers, Lions Clubs, Rotary, and even the odd wedding, and with the introduction of digital equipment, almost any media can now be put on the big screen!  Our function room accommodates 50 people if you're planning some social time, so, add a few drinks and some finger food before or after the film in any of our four lounge cinemas and you have a great event with the added entertainment of a great film. You can book out the whole cinema for yourself to view your favourite film (or something from our catalogue or your own material) privately. Our luscious leather lounge cinemas (La Scala, St. George's, Roxy and Lyric) are perfect for a glamour event for 21, 40, 47 or 50, or plan a bigger event -the Trocadero – 85 seats, the Davis – 90 seats, the Barkly -185 seats, The Grand – 175 seats. Drop us a line to discuss all of the options for a very unique event.
For more information download this PDF  Event – Private Cinema Hire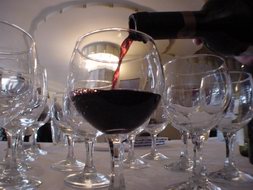 We can even look after every detail, so you can relax and enjoy.
We can help you choose from a select range of of quality gourmet catering delights that will make the most of your evening. Everything from hot and cold nibblies, drinks, waiters, the washing up, and in fact nearly everything that you can think of will be looked after by our professional team. All you will need to do is sit back and enjoy the evening with your guests, just the way it should be.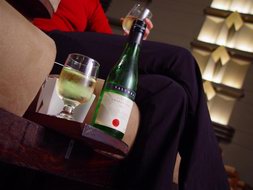 Enjoy a drink during the film, the perfect compliment to a great evening.
If you're tempted, get in touch with us for details, pricing and availability for your next event, no matter how small and intimate it may be. Contact our functions co-ordinator by email functions@suntheatre.com.au
Mid-week movie and luncheon events
Join the growing number of social and seniors groups enjoying our hosted events on weekdays. Book your preferred film in advance and get together your group of 15-35. Arrive at 10am to watch the film and then convene in the dining room for a sit down luncheon including freshly made sandwiches, cake and fruit with tea and coffee…and just to keep you on your toes, we conduct a complimentary Movie Trivia competition afterwards with prizes! It's a fabulous day out for only $21 per head!
For more information download this PDF Event – mid week movie and luncheon
The Lounge
The Lounge can hold up to 50 people standing which adjoins our exclusive 40 seat cinema, The Lyric. Have your next event with us and then stroll into the Lyric for your own private screening of a film of your choice, or one of the many films that we are currently screening, your guests will be amazed at your good taste!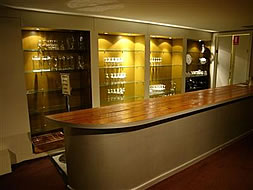 Our function room is an ideal space for events.
Kids Parties in the Hogwarts Party Room
Pre-book your preferred film and event $25 (2D films) $28 (3D film) for a minimum of 12 kids for a party with 'the works'. Children will be assigned a party host and receive a mini popcorn and soft drink combo to enjoy whilst watching the film. The after (or before party) takes place in our themed 'Hogwarts' room which seats up to 24. The party fare includes, sausage rolls, party pies, fairy bread, potato crisps, soft drink and a lolly bag to take home. If you provide a birthday cake we'll present and serve it for you. Ice Cream cakes are available for an additional $2 per child. Party bookings are taken 7 days for sessions at 10am, 12 – 12:30pm, 2:00 – 2:30pm and 4:30pm (Not available Public Holidays).
For more information upload this PDF Event – Kid's Party
School Bookings
We're the perfect location for your school excursion located directly adjacent Yarraville Station. During school term, Monday to Friday you can select any current film and your students will watch for $8 each. Teachers and parent helpers are admitted free of charge for the expressed purpose of supervising the students during the screening. Additional charges apply if you wish to select a catalogue film or screen your own material.  We also have some fabulous discounted candy bar packages to let the students have a true movie going experience.
For more information download this PDF Event – School Booking
The Cinemas
Lyric, 40 seats
La Scala, 50 seats
Trocaderro, 85 seats
Davis, 90 seats
Barkly, 185 seats
Grand, 175 seats
St George's, 47
Roxy, 21
currently we are updating our cinema seats and numbers may vary.
Other Facilities
Cordless microphones
Lectern
Spot light
Multi CD player
HD 2K digital projection (in all cinemas)
4K projection in the Grand Cinema
3D in all cinemas
Mini-DV
DVD
16mm & 35mm film projection in the Barkly cinema
35mm film projection in the Davis Cinema
Make an Enquiry
Telephone us Mon-Fri between 10am and 3pm 93620336 to speak with our functions co-ordinator or email functions@suntheatre.com.au with your party ideas.